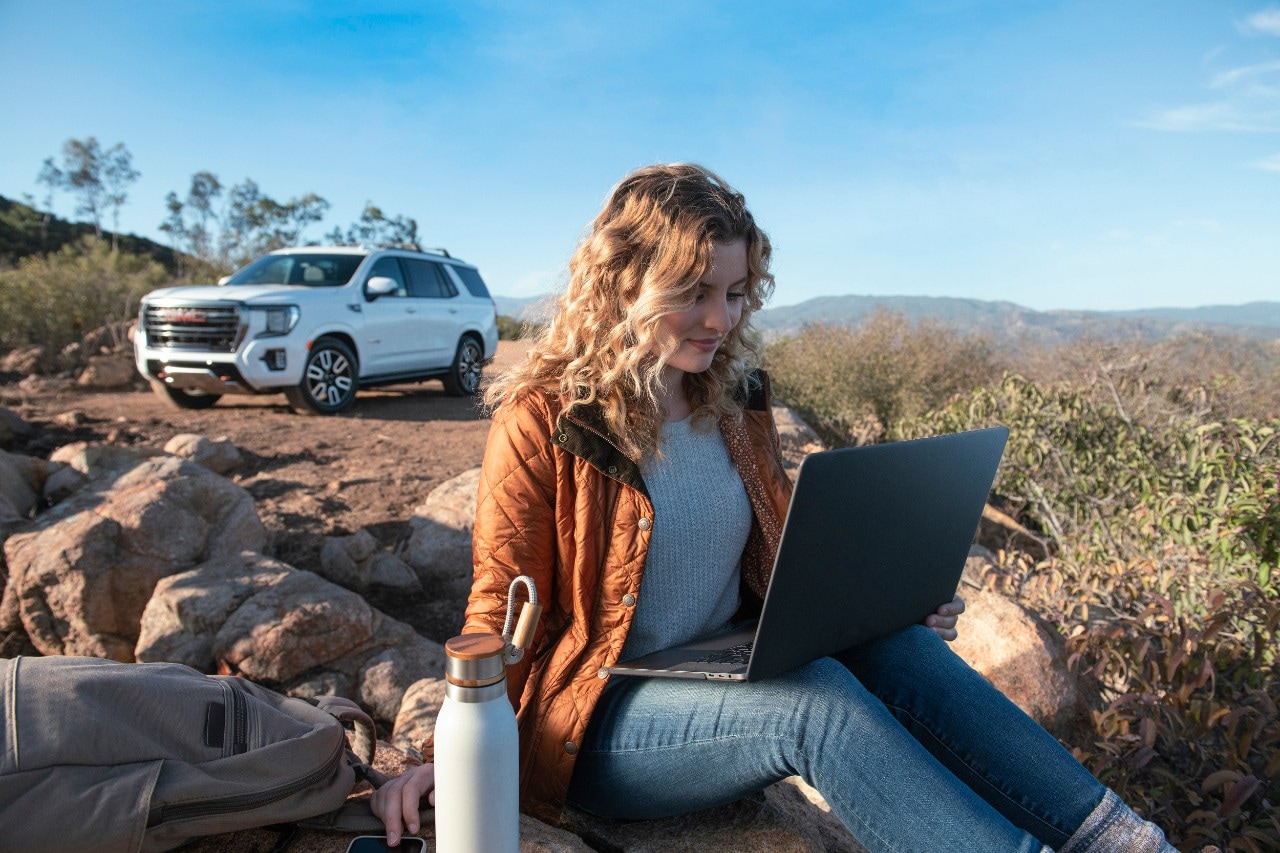 Did you know that a recent study from Indeed showed that 67 percent of all remote workers believe burnout has worsened during the pandemic, with 53 percent indicating they are working longer hours, making it harder to unplug from their home office?
GMC can change that. In fact, your GMC is probably ready to shake up your work from home routine.
Your GMC is well equipped to be your mobile office. You can work anywhere within the Metroplex and still take conference calls, write emails, and work on that project that is due this week.
For example, your GMC is equipped with a Bluetooth connection that seamlessly connects your phone to your vehicle. Plus, it may have smartphone integration through Apple CarPlay and Android Auto for better reception and call quality.
Your GMC is also equipped with OnStar's 4G LTE wi-fi connection. This enables you to do video conferences, send email, and instant messaging from up to seven connected devices.
Also, your GMC truck or SUV offers plenty of power sources to keep you going. All you have to do is to plug your device in through several USB ports and 110-volt sockets.
Can't stand to be cooped at home? Drive your Sierra 1500 and Heavy Duty pickup truck to an open space within the Metroplex and beyond and open up the industry-first MultiPro Tailgate. This six-way tailgate makes it easier to enjoy a sunny day at work from the box of your truck.
Even the newest Yukon and Yukon XL makes a great executive suite. These SUVs have a pair of 12.6-inch screens in the second row that double up as monitors. With plenty of connections on these screens, you can be as productive as you want to be.
GMCs may be Professional Grade, but they can help you unplug – and replug – your work from home routine. Contact us at Ewing Buick GMC of Plano for your next Work AWAY From Home solution today!