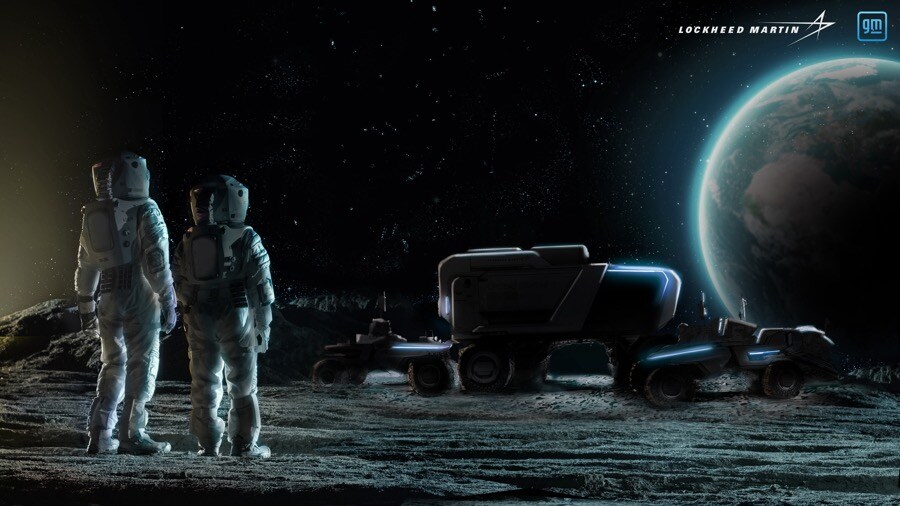 What we learn from research – whether it is on the track, the desert, or from space – is what General Motors puts into their vehicles.
The recent announcement that Lockheed Martin and GM are teaming up for a new generation of lunar vehicles has us looking up into the skies again.
As part of NASA's Artemis program, the return of humans back to the moon for further study will require mobility once on the surface. This new generation Lunar Terrain Vehicle will be the first of many such vehicles that will be deployed into space.
Combined, GM and Lockheed Martin will develop a unique vehicle with innovative capabilities, drawing on their unparalleled engineering, performance, technology and reliability legacies. The result will allow astronauts to explore the lunar surface in unprecedented fashion and support discovery in places where humans have never gone before.
In this collaboration, GM will utilize their leadership in battery-electric technologies and propulsion systems in developing this new lunar vehicle. In addition, GM will also integrate autonomous technology with the new vehicle, as well. The goal is to create a vehicle that will be safer and more efficient to operate on the Moon.
You may recall that GM helped develop the original Lunar Rover Vehicle in the 1970s for the Apollo 15 mission. The innovations that created that vehicle were the reason for this collaboration with Lockheed Martin.
Let's not forget that GM had a hand in creating the inertial guidance and navigation systems for the Apollo space program dating back to the 1960s.
With our eyes to the skies, GM reminds us that what they have learned being a part of NASA's space programs have been integrated into today's vehicles. This will continue as GM continues to develop new methods of mobility on the Moon's surface.
Whenever you are driving at night somewhere in the Metroplex in your Buick or GMC, just look up to the skies at the Moon. You may find some inspiration up there.
When your inspiration leads you to your next vehicle, contact us at Ewing Buick GMC of Plano to find your next frontier in one soon!